Black and White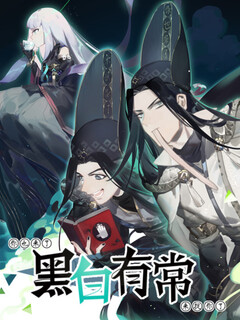 Author:

Tuzi Wenhua

Genre:

Action, Adventure, Drama, Fantasy, Manhua, Webtoons

Alternative:

Heibai You Chang, 黑白有常

Description:

It is said that when the lifespan of a human being come to its end, it is necessary to leave behind everything; family, friends, achievements, even love and meet black and white messengers who will lead them to the cycle of reincarnation. However, the infatuations and love in mind; engraved in the bone, how can it be so easy to give it up. When love has gone through the battle of time either it is it still flawless or the wreckage full of holes.
Black and White manga latest releases
Popular manga