The Legendary Moonlight Sculptor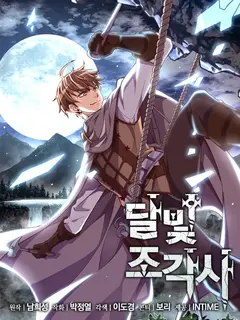 Author:

Do-gyeong LEE, Hui-seong NAM

Genre:

Action, Adventure, Comedy, Manhwa, Webtoons

Alternative:

Dalbit Jogaksa, 달빛조각사

Description:

Hyun's what some may call resourceful, thrifty, or, um, stingy. Whatever you call him, he's also dedicated—he grinded night-and-day to get a top-tier character. But once he sold it, every last cent was taken away by loan sharks. In the new VR MMO Royal Road, he's committed to making it big for himself and his family. He knows that he should absolutely NEVER be one of those weak and poor sculptors, so what's he going to do when he accidentally becomes the Legendary Moonlight Sculptor?
The Legendary Moonlight Sculptor manga latest releases
Popular manga