Pure Love Operation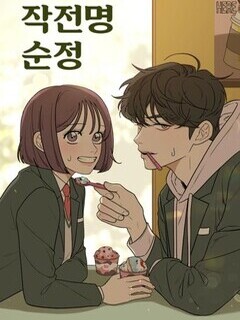 Author:

Kkokkalee

Genre:

Drama, Manhwa, Romance, Webtoons

Alternative:

Jakjeonmyeong Sunjeong, 작전명 순정

Description:

It's hard dating someone who won't give you the time of day. Su-ae Shim knows that better than anyone, having dated her indifferent boyfriend, Minu Kang, for years. She sometimes wishes she could be more like her charismatic stepsister, Ra-im, who seems to have it all. But life takes a turn for the weird when Su-ae discovers Jellypop, a sentient flip phone, in her locker. Jellypop has a lot to say about her love life, especially as Su-ae drifts further away from Minu and finds herself running into Minu's friend, Eunhyeok. Add to the mix a growing suspicion that Minu and Ra-im might be more than friends, and Su-ae might need a miracle to navigate the ups and downs of high school romance!
Pure Love Operation manga latest releases
Popular manga