The Lady and the Beast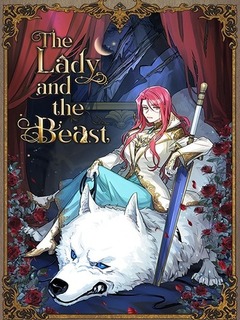 Author:

Maginot Seon

Genre:

Fantasy, Manhwa, Romance, Webtoons

Alternative:

Geunyowa Yasu, 그녀와 야수

Description:

Following a life of bloodshed and heartbreak, the great Empress Martina is reborn as Astina, the genius daughter of a humble count. But her peaceful world is shattered when bankruptcy forces her father to marry her off to the dangerous Archduke Atalenta. All of high society knows him as "Terriod the Beast" because of a family curse that turned him into a wild monster. Luckily, even the deadly beast of Atalenta is no match for the former empress's mighty sword. Everyone is shocked when the new archduchess tames her husband all too easily and takes over as the family head. No one's more surprised than Astina, however, when her casual kiss returns Terriod to his human form. Not only does he resemble her past life lover, but he has no memory of her from his wolf days. Despite these awkward circumstances, can the new power couple join hands to rule over the archduchy?
The Lady and the Beast manga latest releases
Popular manga