Insos Law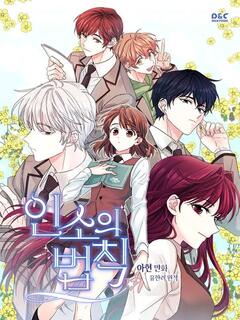 Author:

Han-Ryeo Yu

Genre:

Comedy, Drama, Fantasy, Manhwa, Romance, Webtoons

Alternative:

Insoui Beopchik, 인소의 법칙

Description:

Every novel has the usual cast: a gorgeous heroine, handsome boys vying for her attention, and a homely best friend at the heroine's side. Dan-I, an ordinary student and avid reader of internet novels, is all too familiar with these tropes. But she never imagined that one day she'd wake up at the center of one herself! Her new fictional world is complete with a beautiful best friend named Yeo- Ryeong, and four impossibly good-looking boys who all happen to be in her class. Dan-I is determined to stay out of the way and not get involved in the twists and turns of the plot. But is she really just the sidekick -- or is Dan-I actually the leading lady? Anything is possible in the world of a novel!
Insos Law manga latest releases
Popular manga